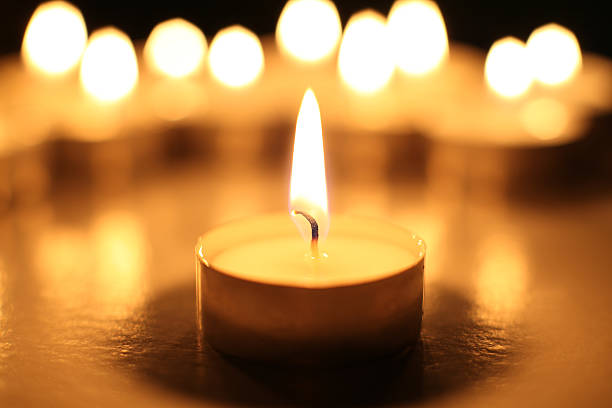 Several days ago marked the memorial service for John McNamara, the last of the five Capital Gazette newspaper employees killed about two weeks ago by Jarrod Ramos, whose misdirected rage was aimed squarely at unsuspecting employees who had nothing at all to do with his multi-year resentment toward the paper.
The Gazette covered his story after he apparently stalked and harassed a woman who rejected his romantic advances. In turn, he stalked and harassed the Gazette until he made good on his promise to "make corpses (out of their careers)." He unloaded his shotgun into their Annapolis office after first barricading them in. Deranged. A madman.
The deaths of the Gazette staff members is so incredibly sad to me, and still so very shocking, that it has rendered me (almost) speechless about it. And, in truth, it has been difficult to move on from it. In a way, I feel stuck and cannot report or write until I process it somehow. Mostly I think I feel badly about moving on. It's why I am sharing this now.
Part of me wants to express what I have witnessed, personally – the range of emotion, beauty, love and reverence displayed in honor of the Gazette staff members who were killed for being in the wrong place at Ramos' apparent "right" time. But even as the news cycle is pushing everyone forward – forcing us onto the next thing to cover or care about –  I find myself blocked. I lack the right words to describe this awful event with a significance I don't yet think has been fully appreciated. While I did not personally know any of the Gazette employees killed, I attended the memorial service for Rob Hiaasen last week, have read everything I can, and have watched other employee memorial services online.
The way they have been described by friends, family and coworkers (some with whom I have spoken) is as though they each mastered what it was to be the best version of what a family member, a friend, an employee, a co-worker, or journalist should and can be. They were each loved, beloved and were celebrated for that –  for being kind, helpful, selfless, honest and concerned about others. None of them were celebrated solely for their work, or some amazingly written breaking story or journalistic award. They were celebrated for who they were and not for what they produced. The Baltimore Sun wrote earlier this week that the paper's only regret was not knowing the Gazette employees a little better. (The Gazette is owned by The Sun.)
For the most part, I think that most media have handled this tragedy in a respectful and beautiful way, allowing the essence of each of the deceased to shine through. And the memorial services allowed even people who did not know them (like me) to benefit from their legacies. While attending Mr. Hiaasen's service last week, I recall someone saying something like, 'In a room full of egos, Rob was the first to support someone else's story or work. He was the first to say 'good job on that,'" or something similar. (I did not take notes.)
It was a beautiful memorial. At times, while absorbed in each testimony, I forgot we were gathered due to his death; it could have been a beach-themed birthday celebration under a big white tent, on an incredibly humid day, complete with beer, wine and James Taylor music. Hiaasen's memorial was also strangely uplifting and inspirational. Yet, every so often, there would arise this terrible dread and sudden remembrance of why 500 of us were gathered. A bereaved's voice would crack while recalling a memory.
One could hear a pin drop in those moments, and then something else would be said and we'd all be laughing again. Even though I didn't know him, I felt like I knew him that day, and I certainly wish that I had.
The other Gazette employees have been celebrated too. It was reported that writer Wendi Winters died as she lunged at the shooter, in protection of her colleagues. It was something people were not surprised she would have done. Ms. Winters was also celebrated for connecting with her community, writing about everything and somehow managing to be everywhere, as if bilocating for her community, in service to her readers.
Advertising salesperson, Rebecca Smith, was known for her love of her family. She was new to the Gazette and described as "sweet." And writer and editor, Gerald Fischman, was known as shy yet full of expression for the love of his life – his wife of eleven years – for whom he would write poetry. And I heard John McNamara described as never leaving the office before asking how he could help his coworkers. A sports writer, McNamara also loved to cover kids' games so kids could see their names in the paper. I also read that his wife was his favorite subject.
Recently, Gazette and Baltimore Sun employees and survivors of the attack participated in a parade, when they usually cover such events. Some wore shirts saying "journalism matters." It was a stand for a freedom of the press and an acknowledgement that the murder of the Gazette employees was an attack on that – the press. An assault on truth. And the media's right to tell it. And of our country's freedom to do so.
I do not think the longterm significance of the Gazette attack has been yet fully appreciated. To me, the attack was like a warning shot across the sky, one that I fear will be forgotten before it is even truly understood. And, ironically, it is the media that is pushing too fast past this tragic event – at least it is for me. I think I just don't want to move on yet. This is just way too important.
Disrespect toward the media – due to politics on the two sides of the aisle – is eroding both public trust and respect for the profession. At least I think so. But if we let it, I think the Gazette shooting should instead teach us all a lot. Among several lessons, it taught me to hold all fellow journalists in an even higher regard – even if we disagree. It's a tough job, one in which people get mad. Really mad. Really, really mad. Some of them, way too mad.
And I think I have changed due to this experience. At least, I am allowing myself to be changed. I am taking what I learned from the memorials, from the celebrations of life, with me. It's one of the reasons I think I cannot yet move on. Throughout the past two weeks, I have hung on every single word stated about Rob Hiaasen, Wendi Winters, Gerald Fischman, John McNamara and Rebecca Smith. I have listened to what the fallen editors would tell their writers, and what their writers could share about such guidance. I have clung to every piece of advice those reporters say they were given, as though such words were my own, as if the constructive criticism was about me.
But it wasn't only the fallen who taught me. There is also a survivor of the attack who showed me something I also will never forget. I will never, ever, ever forget the look on her face – ever. It was like she was still there in her Annapolis office, frozen in time. At Mr. Hiaasen's memorial service, I spoke with a Gazette journalist who managed to hide during the rampage – and survive.
As we spoke, she suddenly remembered something about her editor and pulled out a notebook to write it down. She had stitches on her face and was bruised badly. She had a black eye – or maybe two. She wasn't shaking, but she looked so vulnerable to me. All I could say was "I am so, so sorry this happened to you." I think I said it a few times.
I did not want to ask a single question – and didn't – but witnessed how she continued to be a reporter and documenter in the midst of her own pain and involvement in the tragedy. This was a privilege to watch. I know of no better word to describe it.
Still healing from her wounds – both visible and not visible – her focus was on a detail about Mr. Hiaasen. She described an act of selflessness he had shown her one week before he was killed. She then scribbled it on her notepad and called him "fatherly."
I will never forget the look, the pain, the gaze of confusion on her face. It was a look of stun, frozen in time. And it's a look I will never forget. I think, more than anything, I wanted others to know that. To see and understand that humanness in her, and in reporters in general. To know that the person behind the pen is…well, a person.
Although I was not there that day the five were killed, I will never be the same writer after the attack on the Capital Gazette. Improving myself, and taking every ounce of knowledge I can squeeze out of the tragedy is the only thing I can do to make any sense of it. And it seems the only thing to do to make any difference at all.
-30-
Editor's note: A Capital Gazette fund for the victims' families and scholarships has been set up. See more info here.